&times
MIU challenges students to explore innovative intellectual interests through scholarly and personal competency programs. Emphasizing professionalism, MIU students learn to make new connections in a synergistic environment that multiplies the use of resources such as time, energy, and creativity. Most importantly, MIU is preparing a generation of distinctive leaders with the qualities of heart and character to serve their own people, nation, and the world.
Benefits of MIU: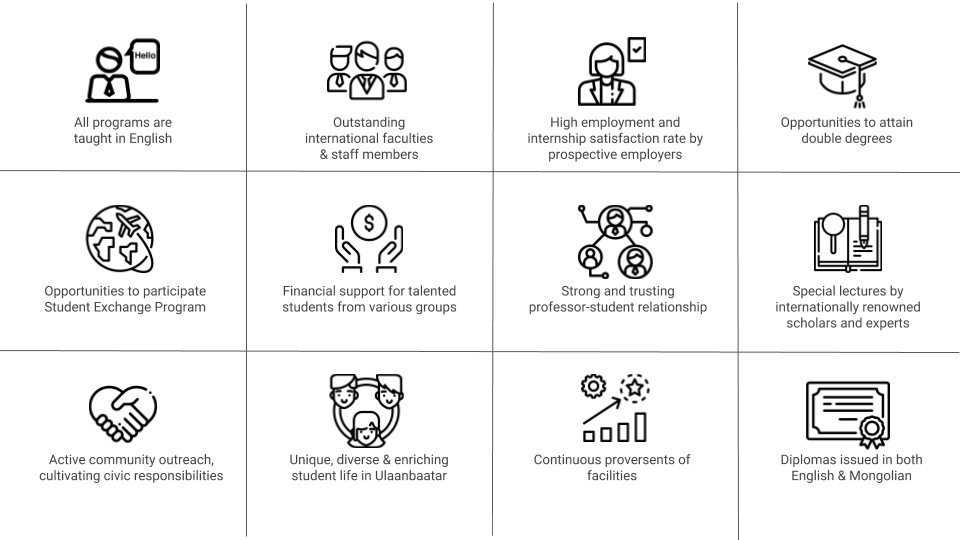 &times
MIU has distinguished itself as a prominent international University providing English-speaking higher education in Central Asia. It is now a multi-cultural campus of over six hundred students from seven different countries in the world.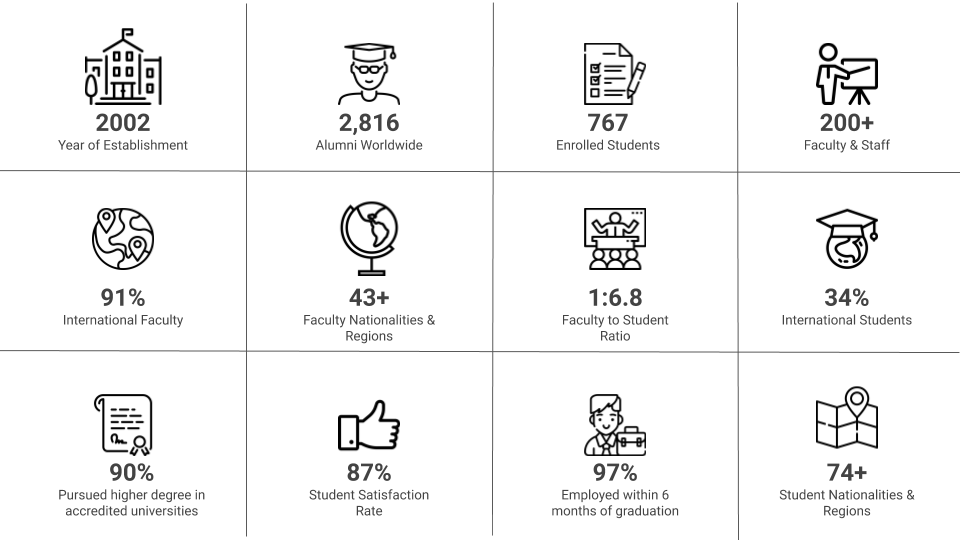 &times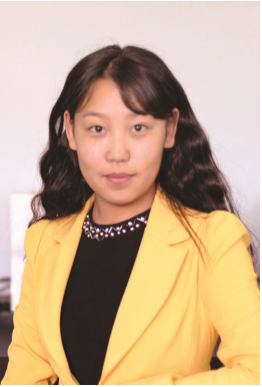 BOLORMAA (CRYSTAL) GANBAT
Dpt. of International Business Management (IM), Undergraduate
---
"Taking the path to MIU has been a rewarding experience given its multicultural environment, exchange opportunities to overseas universities and supportive teachers. However, there is something unique beyond that. I firmly believe that MIU is the right place to become the right citizen. Both teachers and students have ethical behavior where everyone feels respected, supported, and every individual's opinion is valued. Students and teachers aspire to not only academic achievement but also strive to virtuous attributes including integrity, personal responsibility, respect for others, and honesty. Therefore, I truly admit that MIU is the proper place to become an ethical citizen."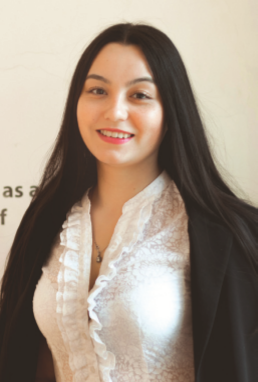 MARINA PAK
Dpt. of International Business Management (IM), Undergraduate
---
"MIU is an amazing place which opens new horizons for me. I have gained an immeasurable amount of knowledge and living in an international environment gave me valuable insights about the world. Through this experience, I grew as a person and my life became more meaningful. I am more than thankful that MIU provides scholarships because simple people like me have a great opportunity to become global leaders. I am very happy to be a part of the MIU family."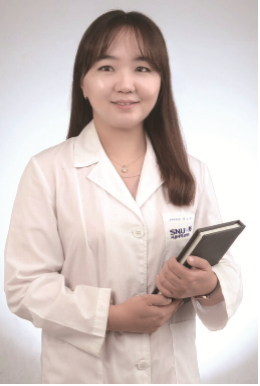 BODOKHSUREN TSOGBADRAKH
Clinical Researcher, Seoul National University Hospital,
Ph.D. Candidate, Dpt. of Biomedical Sciences, Seoul National University
Graduated in 2009, Dpt. of Biotechnology & Food Science (BT), Undergraduate
---
"Four-year undergraduate study at Mongolia International University has brought me a vast amount of knowledge in this field and more importantly a new level of interest in doing research in pharmacology. Not only have I established a solid foundation in such diverse fields as biology, chemistry, biochemistry, plant science, physiology, and cell biology but also my studies aided to further develop my speaking and writing skills in both English and Korean. MIU! Thank you for giving me that constant support, knowledge, advice, wisdom, and most importantly, love. Relationships between teachers and students were truly warm, friendly, and comforting. Thank you for always loving the students. I am very proud of MIU. And I love you, MIU."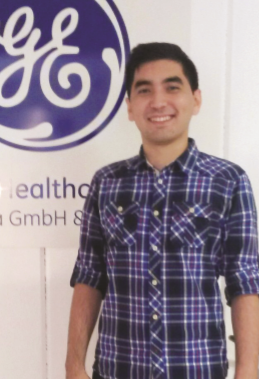 FURKAT IBRATOV
Advanced Field Service Engineer, Service Dpt., General Electric (GE) Healthcare in Moscow,
Graduated in 2008, Dpt. of Computer Science (CS), Undergraduate
---
"MIU has changed my life significantly. Looking back, I realize how much I have grown as a person. When I graduated, I left MIU not just with a degree in my hand, but also with fantastic experiences and valuable skills, as a better and stronger person. Moreover, MIU opened up new horizons for me by supporting in obtaining a Master's Degree in South Korea at Hallym University with a full scholarship and it was amazing! I joined MIU in 2004 and there were not many professors and students at that time as it is now. It made me think that we were a MIU family. The feeling, that I am a part of a big MIU family, remains in the hearts of every graduate. MIU loves you and we love MIU!"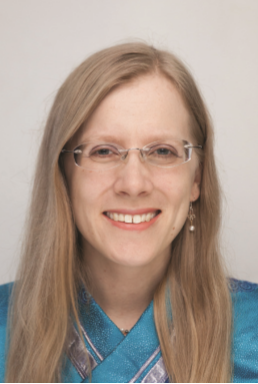 CARRIE WALLESTAD
Chair and Assistant Professor, Dpt. of Energy Resources & Environmental Technology
---
As an American who worked many interesting jobs in America, teaching at MIU has been my favorite job of all. When I watched my first students graduate after teaching them for four years, I was so proud of how they had grown in so many ways. They had been quiet and not sure of their English skills when they came to MIU. Now their English is strong and they are so confident, able to understand complicated problems, communicate clearly, and work together as a team. Helping MIU students grow into capable, bright young men and women and future global leaders is my great joy!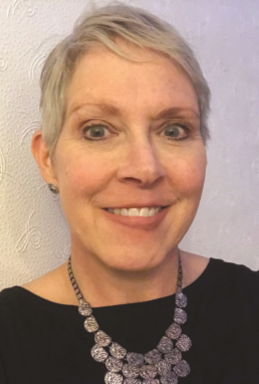 JENNIFER WOLVERTON
Director, Counseling Center,
Assistant Professor, Dpt. of English Education & Dpt. of General Education
---
Counseling is not yet a common experience in Mongolia, so having the opportunity to counsel students in difficult situations or offering a cup of tea and a peaceful spot to relax is a way to demonstrate love and care.

Also teaching topics such as psychological theories, stress management, thinking, emotions, behavior, and personal improvement are a joy because they are practical and helpful for students as they study and mature. I love Psychology!

&times
Introduction to CSR CENTER
MIU CSR Center has been established in 2020 to enhance CSR activities in Mongolia.
As the social problems are getting more complicated, the importance of CSR(Corporate Social Responsibility) is growing than ever. This is because to capitalize on the corporate resources to solve the social problems effectively. For this the innovative partnership between government, NPO(Non Profit Organization) and Corporate is essential. The role of the corporation in society is changing from a donor to one of principle agency for solving social problems. Business is key in providing innovative solutions for today's challenges.
We hope to support corporations, government and NPO by researching global CSR best practices and through the enhancement of the network between stakeholders.
MIU CSR Center hope to be a platform for innovative CSR activities in Mongolia.
Let's change the world together.

Introduction to director
Do-young Kim has more than 16 years of experience in Corporate Social Responsibility area as a CSR general manager of SK group in Korea. And he is a founder and a leader of Korea CSR Forum which has more than 600 CSR team members of more than 170 Korean Corporations. The forum is conducted monthly as an open forum to enable Corporations, NPOs and Government meet together and design new partnership model.
He also serves as a board member of the Korean Association of Nonprofit Organization Research, the Korean Association of NGO Studies and the Academy of Social Enterprise.
Do-young Kim is a visiting professor of Yonsei University, Korean National Police University and delivers lectures on 'Social Innovation and CSR'.